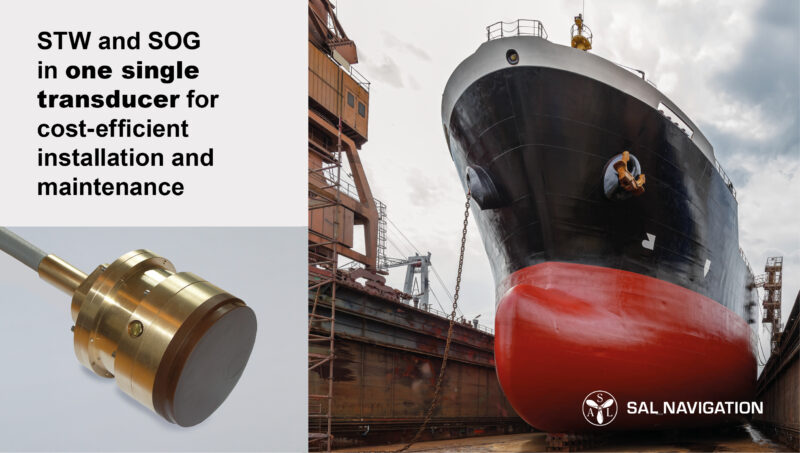 SAL T200 is a Dual Axis Speed Log and Docking Log measuring both Speed Through Water (STW) and Speed Over Ground (SOG) using only one (1) transducer. This means that installation and occasional maintenance is incredibly quick and cost-efficient.
The measurement accuracy is very high thanks to the unique acoustic correlation technology, making SAL T200 a reliable instrument under any circumstances at sea.
Read more about our speed logs here, and find your nearest reseller here.