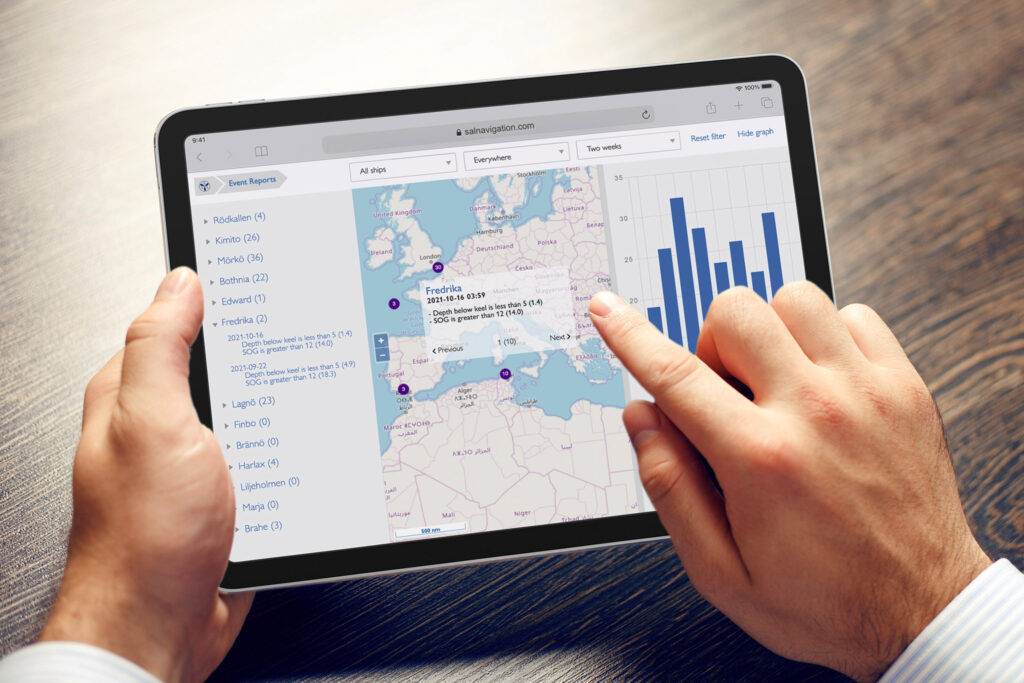 For efficient fleet safety management and operation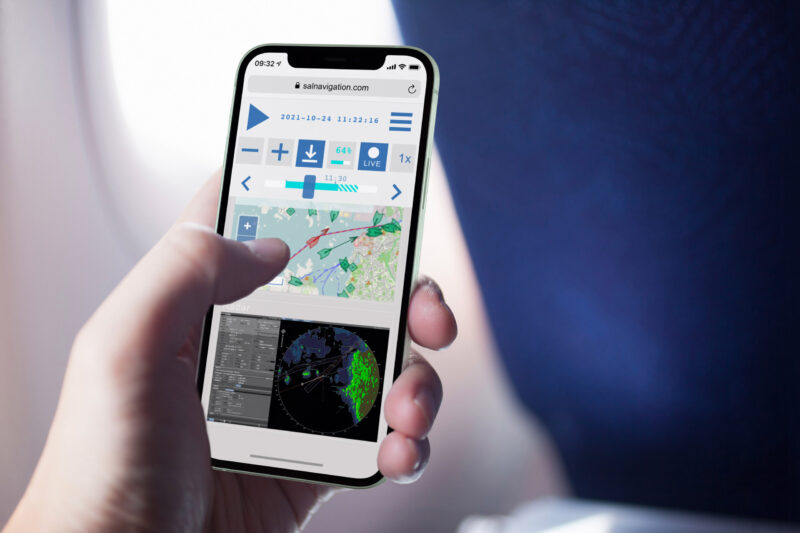 We provide intuitive, web-based applications that allow you to easily get insight into the operation of your vessels – in a reliable and secure way. Options for data export and real-time data streaming are also available.
Remote Diagnostics for lower maintenance costs and increased uptime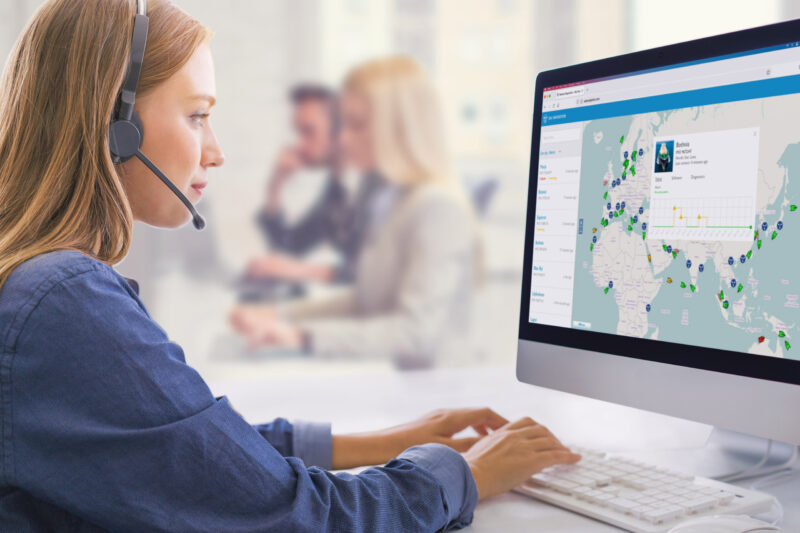 Our Remote Diagnostics services enable authorised personnel to view system runtime statistics and any active error codes from shore. This means that if a service visit becomes necessary, the service engineer can be better prepared for the work at hand. We may also instruct the crew over telephone on how to solve minor issues themselves and confirm the result immediately, without having to travel and go on board the vessel.
Actionable insights, not just data
In designing our Cloud applications, we have made sure to make them as easy to use as possible, and to actually provide insights that matter, and which can form the basis of informed decisions. This is why we talk about gaining insights rather than simply transferring data.
We have worked closely with our customers to develop applications for incident follow-up and analysis, alarm and event notifications and applications for Bridge Operations Quality Assurance (BOQA) through event aggregation and statistics drill-down capabilities.
Easy to install, and cyber secure
Our Cloud applications and services are enabled by installing a so-called CloudBox on board the vessel. This hardware unit, which is protected by a built-in firewall, is simply connected to the vessel's internet connection, and an encrypted communication channel is established to the cloud server. The direction of this connection means that the vessel's firewall can remain completely closed to any incoming connection attempts from outside the vessel, thus increasing the security level.
A polling mechanism in the CloudBox ensures bandwidth usage is kept to a minimum until a data transfer is requested. In order to further increase the security, a two-step login procedure is utilized to authenticate users. Additionally, our systems undergo regular cyber security tests.