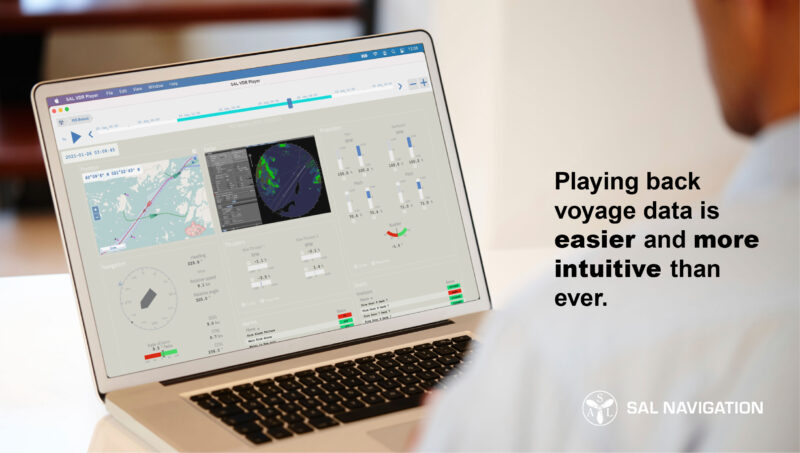 If insights into vessel performance and navigational safety are important to you, make sure to choose a SAL VDR.
We provide several options for extracting and playing back voyage data, both on board and from shore via internet. Our playback software supports both PC and Mac, and through SAL Cloud the data can be securely accessed and played back directly in the web browser on any computer, tablet or smartphone.
Read more about our products here or contact one of our resellers!