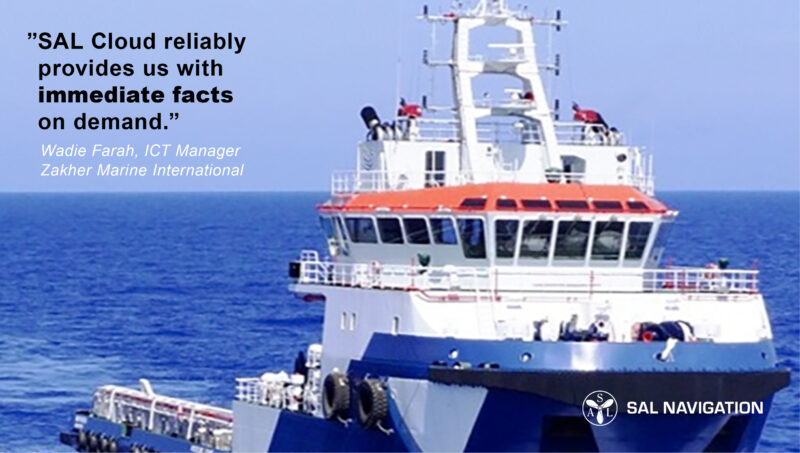 SAL Navigation AB, Consilium Middle East and Zakher Marine International (ZMI) are rolling out cloud-connected Voyage Data Recorders (VDR) on board ZMI's offshore supply vessels, providing secure and immediate access to facts through intuitive and modern cloud applications.
The solution enables onshore ship management personnel to easily transfer and play back voyage data through SAL Cloud, giving unique insights for safety management without having to visit the vessels and copy data manually.
As pointed out by Nima Sadeghian of SAL Navigation AB and Jithu Thomas of Consilium Middle East, the combination of VDR and Cloud provides a very cost-efficient and easy-to-use solution for frequent quality assurance of navigational safety, something which is very important for charter companies within the offshore market.
ICT Manager Wadie Farah at ZMI said: "We have found the combination of VDR and Cloud to provide ZMI with a seamless work-flow in terms of how to access and play back VDR data", and continues: "Our cooperation with Consilium Middle East for the installations have proven to be very efficient, and the level of support and professionalism is highly valued by ZMI."
Read more about our products here or contact one of our resellers!